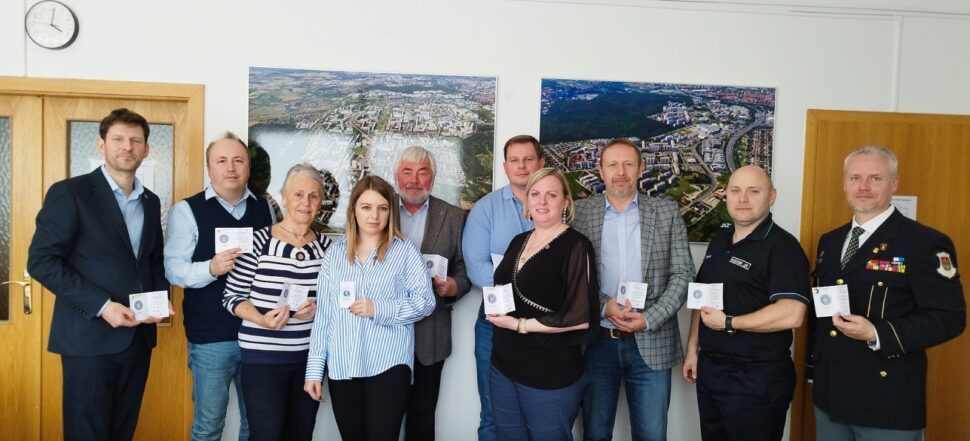 Today in the municipality of Prague 11, the «Badge of Honor» was awarded to participants in the Humanitarian Component of Victory.
The «Gratitude to the World from the Ukrainian People for the Humanitarian Component of the Victory» awards were presented to those who could not attend the meeting on April 25 due to their professional activities.
The awarding was conducted by Jiří Dohnal – Representative of the Municipality of Prague 11 and Advisor of the Municipal Council of Prague 11 on Property, Investment, Crime Prevention and IT, and his assistant Pavel Krčilek.
Badge of Honor» received:
Radek Adamec – South Municipal Property S.A,
Jan Schneider – S.A. Southern Municipal Public,
Petr Scheibal – District Office of Municipal Police Prague 11,
Jiři Košárek – Volunteer Firefighters Corps Prague 11 – Chodov,
Also: Petr Jirava, Barbora Matysová, Petra Víznerová, Marta Šorfová, Martin Platz.