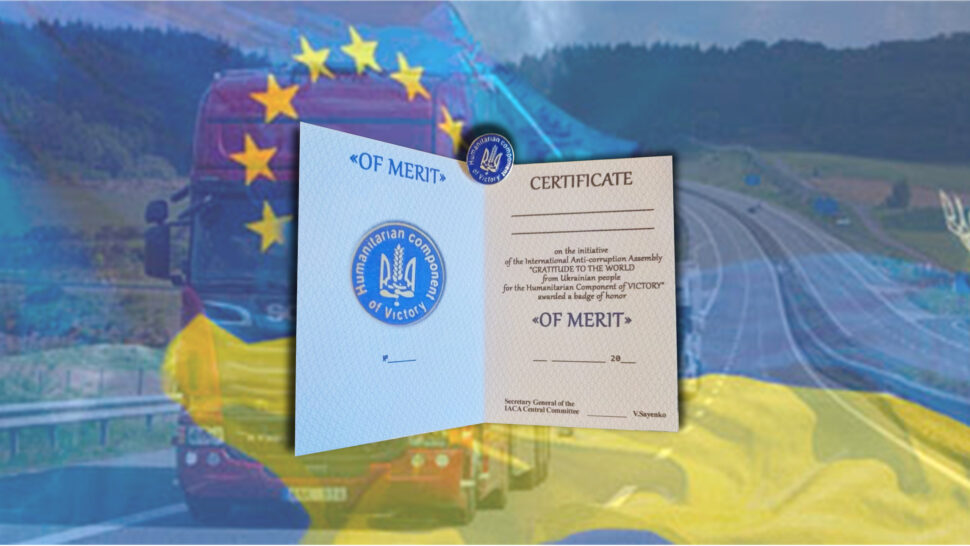 Since February 24, 2022, intense fighting on the territory of Ukraine has led to the destruction of entire cities and communities, to destruction, to countless tragic deaths of civilians, including children, to the largest mass displacement of people in Europe since the Second World War and reduced to no 30 years of development and achievements, plunging into poverty more than a quarter of Ukrainians. As a result, millions have been forced to leave their homes, families have been separated, and more than 40 percent of the country's population is in need of humanitarian assistance and protection. But, even in the face of constant attacks and in the midst of horrific destruction, people in Ukraine continue to demonstrate amazing resilience and solidarity, organizing themselves into volunteer groups and public organizations. The massive scaling up of humanitarian response in Ukraine has been made possible thanks to the tireless efforts of more than 650 organizations, more than 60 percent of which are Ukrainian national non-governmental organizations and volunteers, as well as the generous and timely support of humanitarian partners and donors, both Ukrainian and foreign.
Our country expresses gratitude to all our volunteers, the international community, private donors who have interfered to support Ukraine when the country most of all needed it, and at the initiative of NGO «International Anti-corruption Assembly» with the support of CO «International Charitable Help Corporation» was created «Badge of Honor» – the Award «GRATITUDE TO THE WORLD from Ukrainian people for the Humanitarian Component of VICTORY» which is accepted into a Chapter of the Open Award System, has personal number and the passport.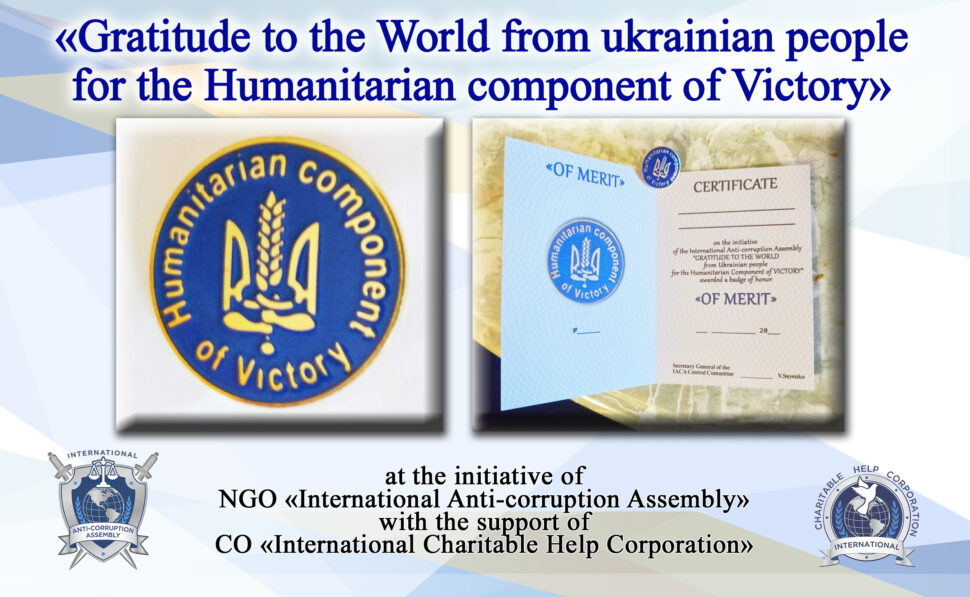 This unique creation made of brass – the remains of the shell casings of weapons, which has been used for protection of our country for the last year, which were handed over to representatives of the International Anti-corruption Assembly. This a symbol of gratitude born in the hearts of soldiers, volunteers, mothers, wives, children, all who are acquainted with fight against planetary «Evil».
Everyone who has proved the actions participation in «Humanitarian Component of VICTORY» can receive this «Badge of Honor».
To do this, fill out the form by clicking on the link https://ichhc.org/zvorotnij-zvyazok/questionnaire-anketa/
After processing of your provided data for seven days you will be notified on results. For one month, according to the schedule, you will receive an individual number «Badge of Honor» of the participant in the «Humanitarian Component of VICTORY».