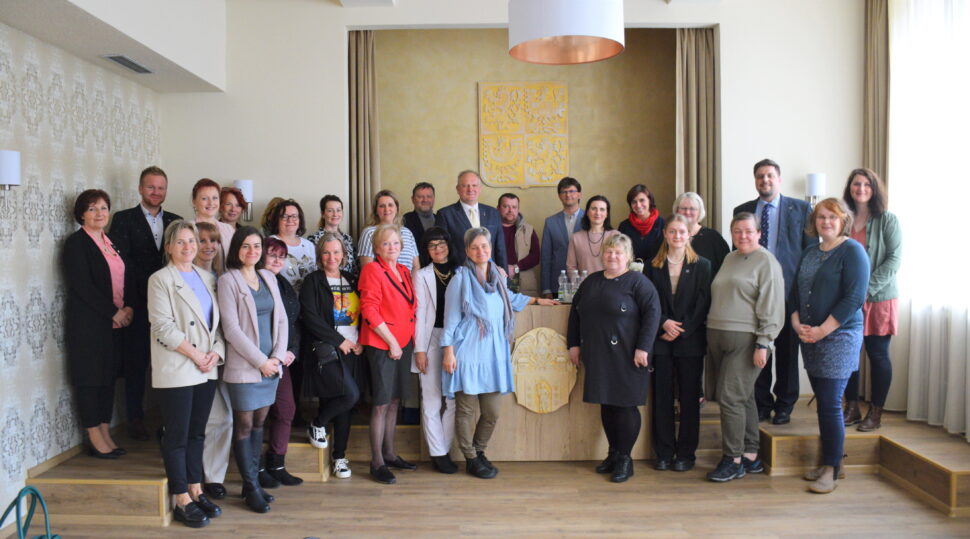 Today (April 26, 2023) IACA in Rumburk (Czech Republic).
A delegation of representatives of the International Anti-Corruption Assembly today visited a city in the northern part of the Czech Republic – Rumburk.
In the municipality of the city, the awarding of the «Badge of Honor» «Gratitude to the World from the Ukrainian people for the Humanitarian component of the Victory» took place. The awards were given to representatives of the administration, social services, agencies, enterprises, organizations of the cities of Rumburk, Krasna Lipa and Dolni Podluzhi, which, after the introduction of martial law in Ukraine, provide humanitarian support to Ukrainian refugees, providing them with assistance during their stay in the cities of the Czech Republic, and also organize the supply of humanitarian cargo to the territory of our country for victims, refugees and internally displaced persons who left the war zones, children, military hospitals and soldiers of the Armed Forces of Ukraine.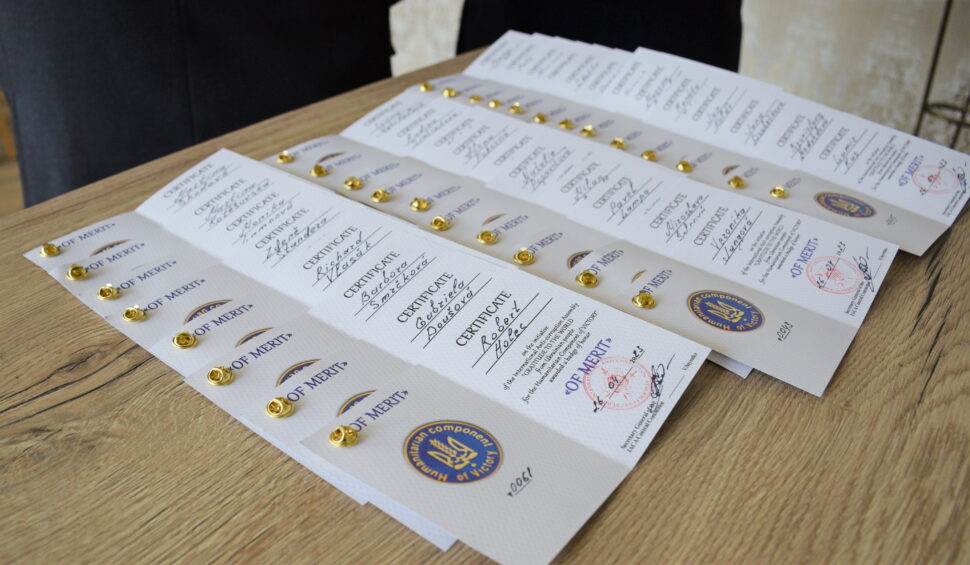 Vyacheslav Sayenko – General Secretary of the IACA Central Committee and Václav Volšik – Deputy Head of the IACA representation in the Czech Republic personally awarded the «Badge of Honor»:
Zdeněk Štandera – Agentrua KROK,
Monika Lampová – Agentura Pondělí,
Martina Kotěšovská – Agentura Pondělí,
Martina Škodová – Charita Rumburk,
Veronika Jungová – Charita Rumburk,
Hana Volfová – Kostka Krásná Lípa,
Renáta Kučerová – Kostka Krásná Lípa,
Jan Kolář – město Krásná Lípa,
Jana Drobečková – město Krásná Lípa,
Bronislava Nedvědová – město Rumburk,
Lumír Kus – město Rumburk,
Ivona Vyčítalová – město Rumburk,
Gabriela Doušová – Schredingerův institute,
Robert Holec – Svazek obcí SEVER,
Dagmar Peterková – Úřad práce,
Zdeňka Cermanová – Úřad práce,
Jan Šimek – město Varnsdorf,
Hassan Abdulmoqhni – MUDr,
And also: Ivan Shtefuriak, Mariana Shtefuriak, Petr Šolc, Miroslava Šolcová, Pavel Lampa, Milan Bendl, rodina Svačinkova, Natalie Popovičová, Barbora Smrčková, Richard Vlasák, Nataliia Kovalova, Alla Pokorná, Maryna Riapolova, Anhelina Kyziun, Dagmar Hofmanova, Marcela Jansová, Dagmar Hadravová, Lucie Brůnová, Romana Cupalová, Svitlana Tsyplo.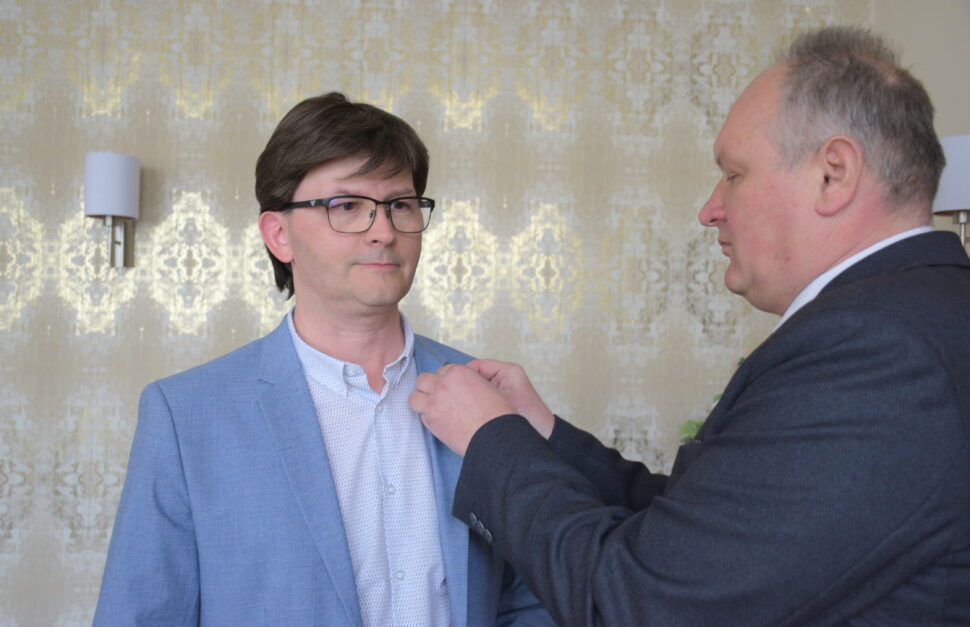 Our organization expresses its sincere gratitude to those people who help our people in these difficult times for our country.