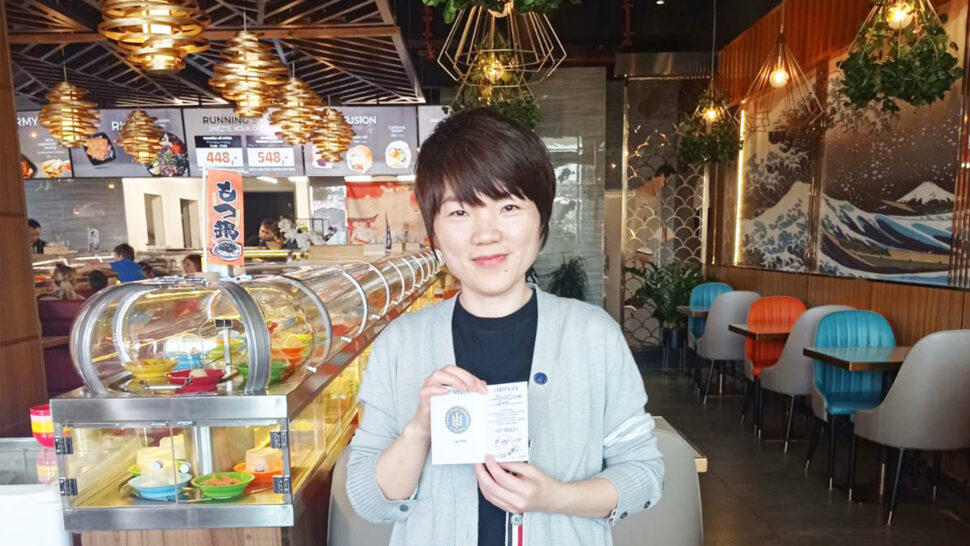 Today (April 24, 2023) the IACA is in Prague, Czech Republic.
Completing its tour of Europe, the IACA delegation once again visited the Czech Republic.
In its capital, Prague, known as the City of a Hundred Spires, Christina Guo, a woman born in China, has long been a resident. Vyacheslav Sayenko, Secretary General of the Central Committee of the International Anti-Corruption Assembly, and Václav Volšik, Deputy Head of the IACA Office in the Czech Republic, came to meet her.
Vyacheslav Sayenko personally awarded Christina Guo with the «Badge of Honor» «Gratitude to the World from the Ukrainian People for the Humanitarian Component of the Victory».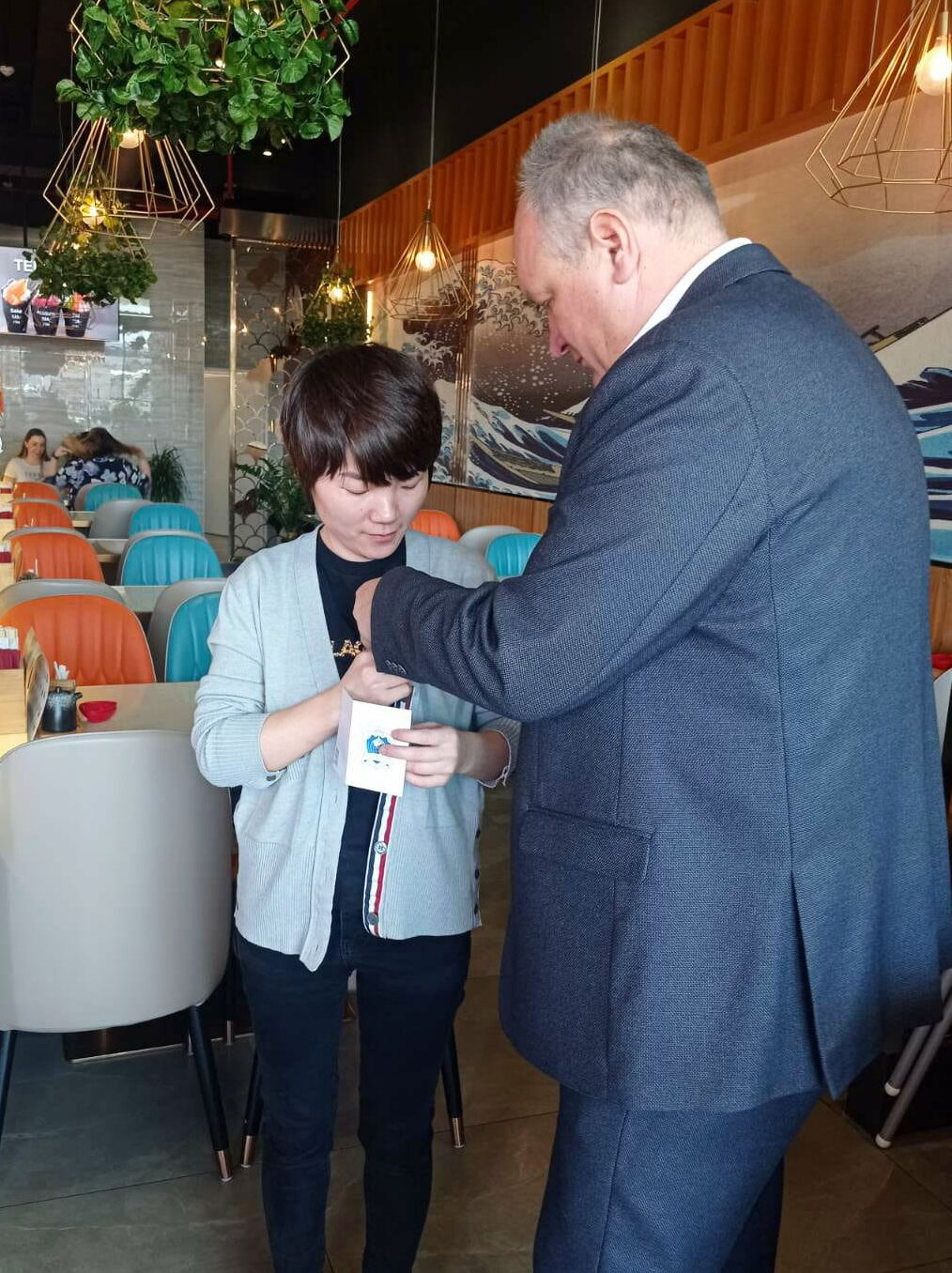 She owns the sushi restaurant Ginza in Prague. Since the beginning of the war in Ukraine, she has been helping Ukrainian refugees during this difficult time. With the help of her acquaintances Christina collects clothes, necessary for life things and gives them to people from Ukraine who need them. And in her restaurant she provides them with free meals.
We would like to say a special thank you to those people who help our people so sincerely.