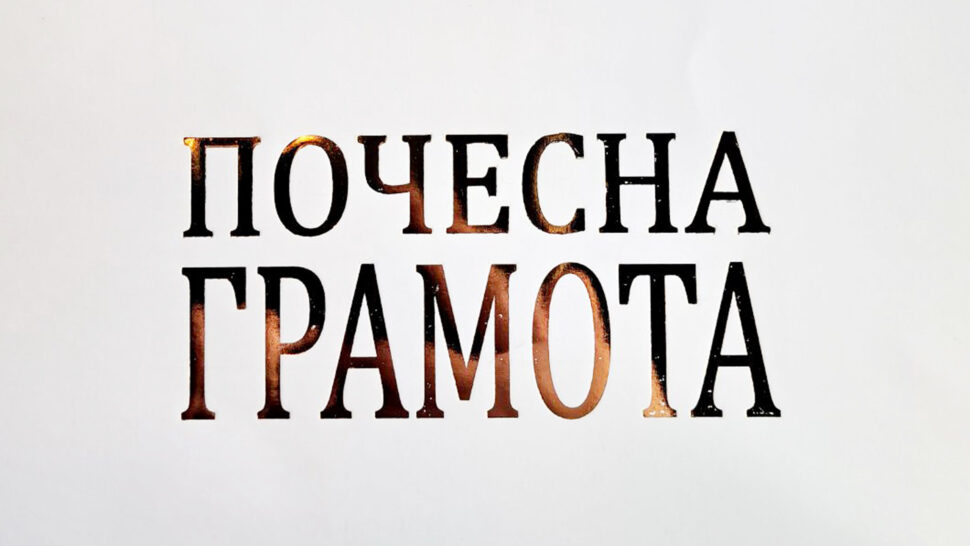 Today the Member of our organization – Deputy Head of department in Zakarpatya region of the International Anti-Corruption Assembly Bogdan Stepanovich Alechko (Deputy of the Khust Council) who from the first days of military aggression against Ukraine has been engaged in volunteer activity, providing with humanitarian aid of the children, victims, refugees and the forced internally displaced persons forced to leave the war zones, military hospitals and soldiers of the Armed Forces of Ukraine, was awarded a Certificate of Honor from the Zakarpatian Regional Military Administration.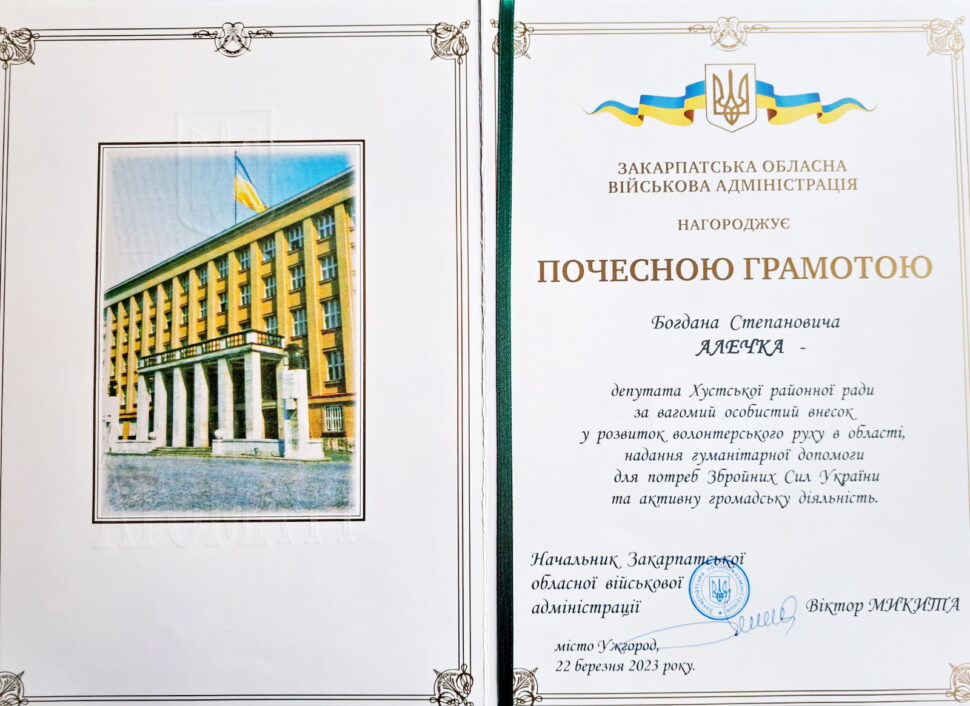 Even prior to invasion of an aggressor on the territory of Ukraine Bogdan Alechko was engaged in charity. Since February 24, 2022 it has doubles or even triples the activity. Within the «Initiative of the Present» and «Humanitarian Component of the Victory» project`s which were based by the International Anti-corruption Assembly Bogdan Stepanovich personally traveled for humanitarian assistance to foreign donors, controlling links of all cycle on providing the international humanitarian aid.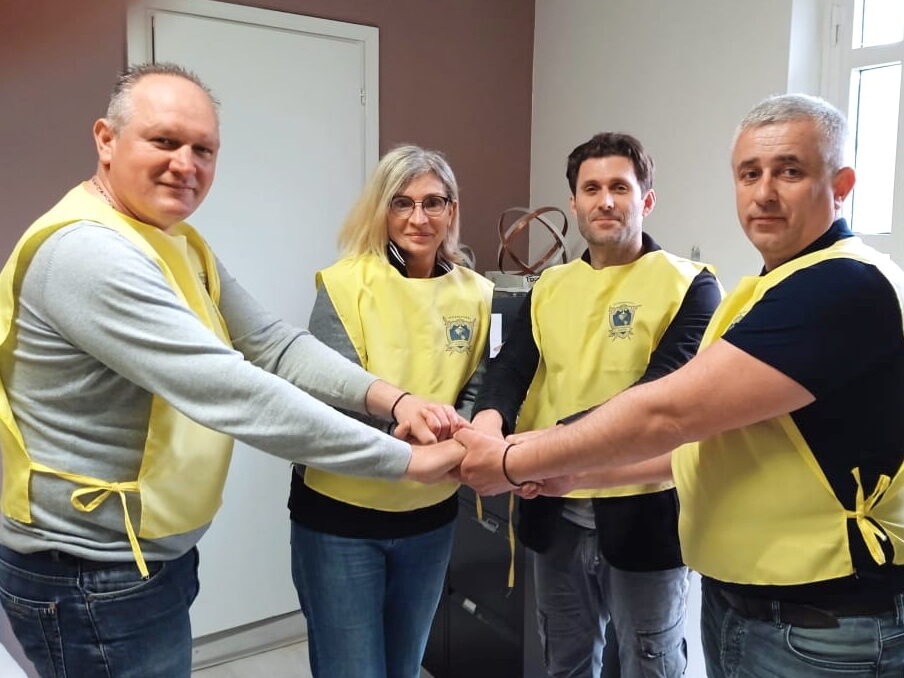 Our team very much is proud of the fact that in this hard time a large number of people appeared who are not indifferent to the grief of others, and among them there are our members of the organizations. We are very grateful to all our volunteers for their active work in organizing of volunteering and humanitarian aid, for their support, for their patience and attention in these difficult days for Ukraine.