During a meeting in the municipality of Corte Franca, as a sign of Friendship, cooperation and mutual assistance, Mayor Anna Becchetti presented the IACA delegation with a photocopy of the painting, which immortalized picturesque views of the landscape and the main historical monuments of the land of Corte Franca. The original painting hangs on the wall in the office of the City Hall.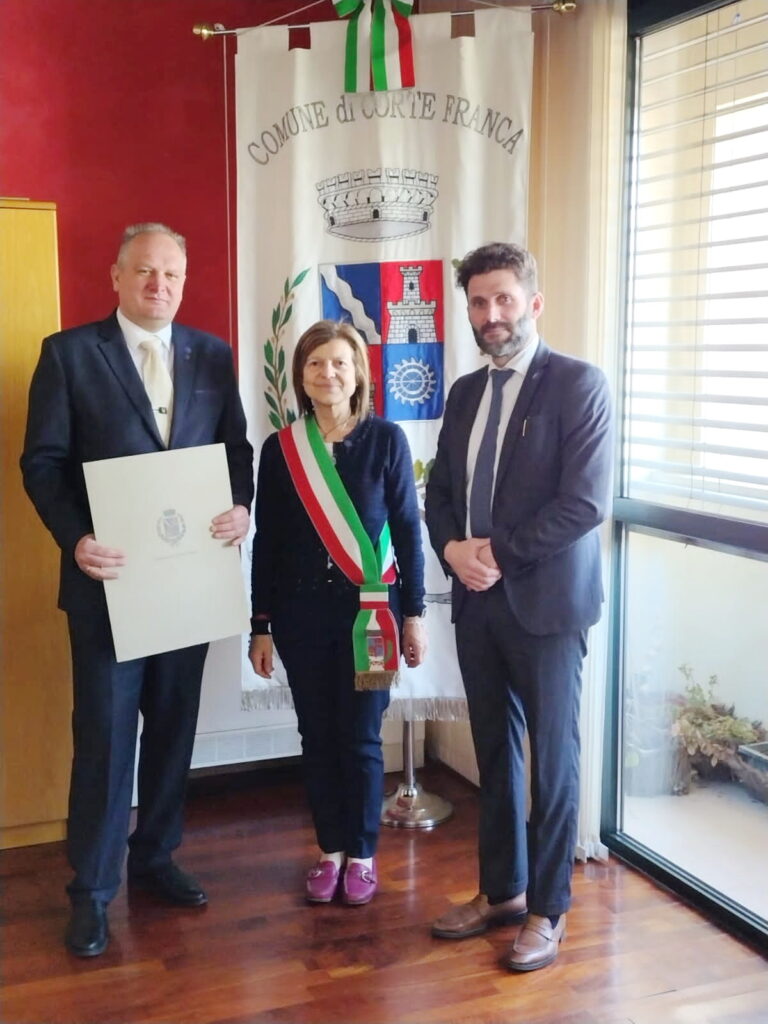 The picture is made in the technique of etching, the world-famous Maestro with a brilliant creative career – the English artist John Picking, whose work has received worldwide recognition. The print run is limited to 100 copies. All etching processes were carried out personally by the artist in the Sicilian studio of Militello Rosmarino in 2013.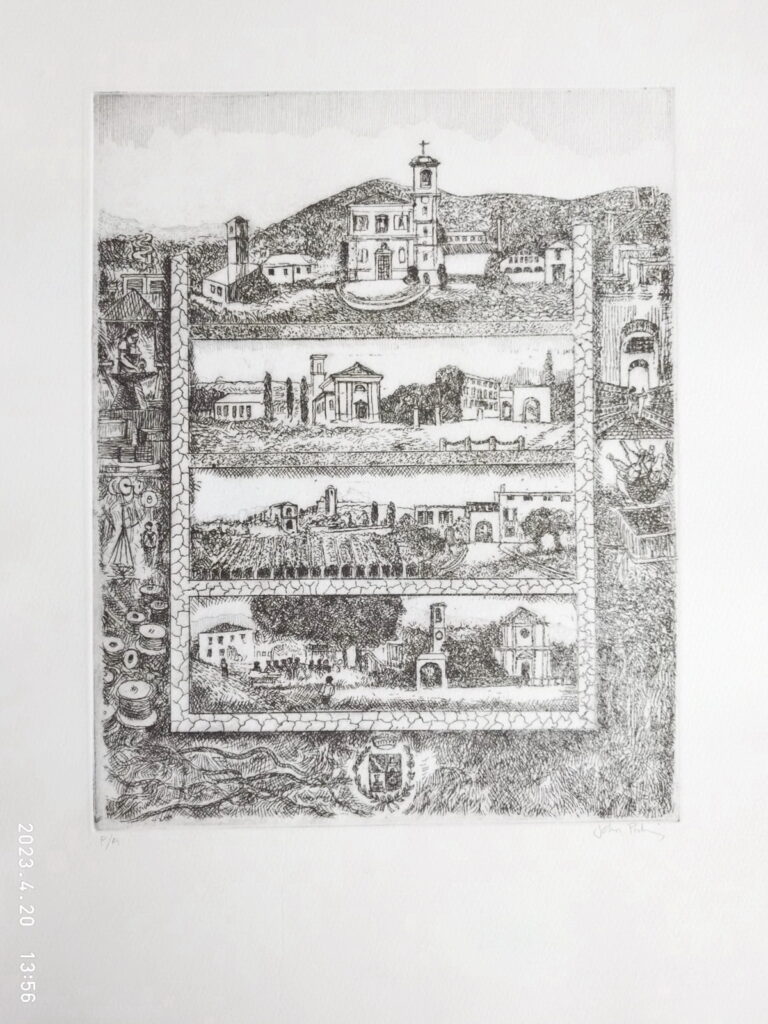 We are grateful to the Municipality of Corte Franca for such an unexpected gift. And, leaving this picturesque region, we take with us not only on paper, but also in our hearts that piece of warmth and tranquility that the people of this cozy town give.